We recognize that all our patients are unique and deserve to receive orthodontic care that reflects their individual needs. Our experienced and talented team is committed to working with you and your family to create a comfortable, stress-free, and rewarding orthodontic experience every time you visit our practice.
We are pleased to welcome you and your family, and we look forward to working with you.
Amii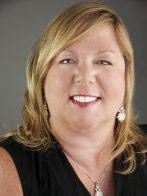 Treatment Coordinator
I love getting to know our patients and their families as they're starting treatment. I meet with them at their first visit and explain the process. Following their exam, I review the doctor's findings and recommendations. I answer their questions, making sure they're able to make an informed decision. I also coordinate financial arrangements and insurance benefits. It's enjoyable to watch a person move through care and finish with a lasting, beautiful, and healthy smile.
I have three sons and volunteer at their schools. I like playing tennis, reading, and scrapbooking. I enjoy church and bible studies, too.
Hannah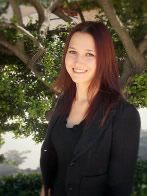 Medical Insurance Coordinator
I love knowing I'm helping our medical patients and families to ensure they're able to get the most from their insurance benefits. Relieving the worry and stress and making care affordable is important. I verify benefits, establish pre-certifications, and handle coding and billing the insurance. I also appeal any denied claims and provide necessary information to confirm claims are processed correctly and efficiently.
I was born in the Dallas area and have lived here all my life. I share my life with three little dogs. I enjoy arts and crafts. I also love reading, puzzles, and time with family and friends.
Inga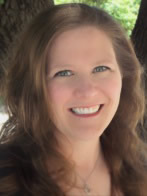 Orthodontic Assistant
I love getting to know our patients and building close, lasting relationships with each of them. I actively listen to patients, encourage their questions, and motivate them in their care. Everyone desires a healthy smile, and I like being part of making those smiles happen. In addition to providing patient care, I also perform lab work. Our team is an extension of my family. We all work together to provide the best care to our wonderful patients.
I've been married for almost 20 years. We have a biological son and an adopted daughter and son. With what free time I have, I'm active in our church and as an advocate for children in foster care and adoption.
JoAnn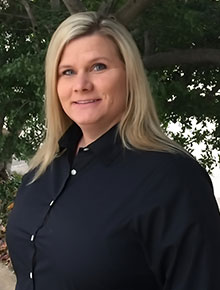 Registered Dental Assistant
I find helping to create beautiful smiles is rewarding. It's so much fun to watch a patient's self-esteem and confidence grow as their smile changes. At the end of treatment, they can't stop smiling and laughing and our team celebrates with them. I provide chairside assistance, to support Dr. Genecov and our patient. I make sure the doctor has everything he needs and talk with the patient about what we're doing.
My husband's name is Sean. I have four children and a grandson. I love spending time with my family. I also love watching Longhorn football, playing softball, and dancing.
Kathy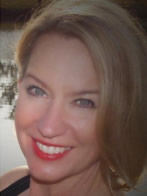 Practice Manager
I love working with and getting to know our patients. I'm especially passionate about our foundation, Smiles for a Lifetime. Dr. Genecov provides six orthodontic scholarships a year to patients who demonstrate financial need. I enjoy the fundraising and love calling and telling patients they've won a scholarship. I act as a patient liaison and advocate. I also oversee all aspects of our practice, to ensure the best patient experience.
I've been married for 25 years. My three wonderful adult children are all away at college. My husband and I volunteer with the Texas Lions Club and other community organizations. We're also big Dr. Who fans!
Laura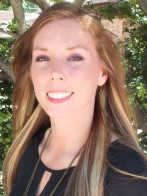 Public Relations Coordinator and Registered Dental Assistant
I love becoming friends with and helping others. As our PR coordinator, I tell our community about the care we offer. I teach how having straight teeth not only means a beautiful smile, but improved dental and overall health. I also work in our back clinic, to assist Dr. Genecov during various procedures. It's fulfilling to work in a positive, fun atmosphere, and helping people develop the brilliant smiles they deserve.
My three favorite things in life: concerts, being around large bodies of water, and spending time with my dog.
Nancy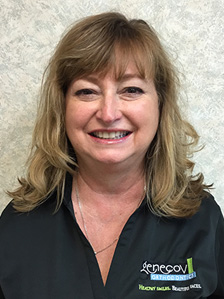 Registered Dental Assistant
I am a Registered Dental Assistant and have been with Genecov Orthodontics since 1991. I enjoy getting to know all of our patients and their families. We get to see them on a regular basis so we can follow their progress in life as well as the progress of their orthodontic treatment. I love Dr. Genecov's enthusiasm for orthodontics and his true sincerity to his patients. You will always find our office full of smiles, laughter and fun!
Robert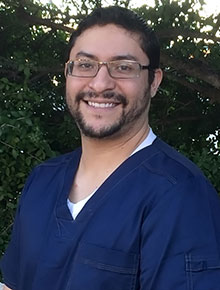 Dental Assistant
I like making our patients smile at their visits while helping them achieve their goal of a beautiful smile. Each patient is important to me. I want them to enjoy their visits and look forward to coming to see us. I love hearing their stories and sharing in their successes at school and work. Watching someone I care about as they gain self-confidence is immensely rewarding. I support our patients during their appointments.
I have a lovely wife, as well as a son and a daughter.
Tracie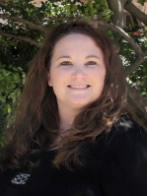 Front Office Coordinator
I love our patients. Each is an awesome person and I enjoy how their different personalities bring excitement and happiness to the office. It's so much fun to watch my friends develop greater confidence and comfort with their smile. I help patients schedule appointments, collect their payments, and check their insurance. I also post payments, handle patient correspondence, and coordinate our surgical calendar.
My boyfriend Joe and I have been together for 10 years. We have two dogs. I love to read and Joe and I enjoy watching hockey.