We recognize that all our patients are unique and deserve to receive orthodontic care that reflects their individual needs. Our experienced and talented team is committed to working with you and your family to create a comfortable, stress-free, and rewarding orthodontic experience every time you visit our practice.
We are pleased to welcome you and your family, and we look forward to working with you.
Tara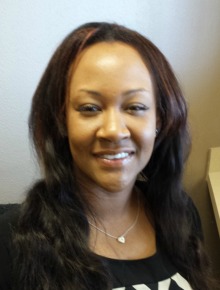 Practice Administrator
I have been in the dental industry for 15 years. I love being a part of a team that strives to provide exceptional care and smile transformations. As an administrator, my favorite part of the day is connecting with people on a personal level, motivating the team to strive for excellence and providing the same level of service I would want my kids or grandmother to receive.
On a personal level, I volunteer for Christian Community Action as dental assistant, serve in the medical ministry at my church and encourage my four sons in their many activities like music and sports. I am also the founding President of The Dallas Fort Worth Chapter of The American Association of Dental Office Management, DFW's Best Practices, Study Club.
Inga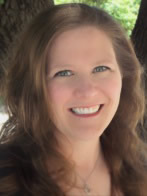 Orthodontic Assistant
I love getting to know our patients and building close, lasting relationships with each of them. I actively listen to patients, encourage their questions, and motivate them in their care. Everyone desires a healthy smile, and I like being part of making those smiles happen. In addition to providing patient care, I also perform lab work. Our team is an extension of my family. We all work together to provide the best care to our wonderful patients.
I've been married for almost 20 years. We have a biological son and an adopted daughter and son. With what free time I have, I'm active in our church and as an advocate for children in foster care and adoption.
Nancy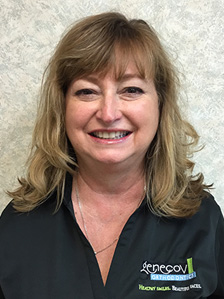 Registered Dental Assistant
I am a Registered Dental Assistant and have been with Genecov Orthodontics since 1991. I enjoy getting to know all of our patients and their families. We get to see them on a regular basis so we can follow their progress in life as well as the progress of their orthodontic treatment. I love Dr. Genecov's enthusiasm for orthodontics and his true sincerity to his patients. You will always find our office full of smiles, laughter and fun!
My husband Joel and I have three kids. My oldest son attended the University of Texas and lives in Austin, my middle daughter attends the University of Arkansas, and my youngest will be joining her next year. I enjoy traveling, gardening, cooking, reading, and relaxing with my dog.
Tracie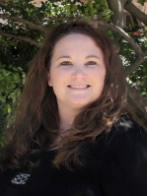 Medical Insuance Coordinator
I have been in Orthodontics for six years. I am originally from Central Michigan. My husband and I moved here three year ago with our two dogs. I have one son who keeps me busy when I'm not working. When I'm not working I love to spend time with my family and read.
My husband Joe and I have been together for 10 years. We have two dogs. I love to read and Joe and I enjoy watching hockey.
Alex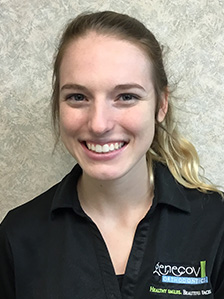 Marketing Coordinator
I graduated with a honors bachelors degree from the University of North Texas with a major in Radio, Television, and Film with a minor in sociology. I love hanging out with my friends and family. I like to song write and make videos. and I previously worked on the marketing side in the music industry then decided to switch over to orthodontics because I personally had a lot of work on my teeth and always found it interesting. I'm loving it so far and can't wait to meet you!
Karen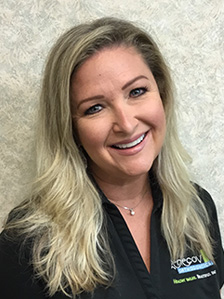 Orthodontic Assistant
Hi! I'm Karen and I'm here for your orthodontic needs. I've been in the orthodontic field for 23 years and love being a part of your journey. I'm from Louisiana and have two boys. Outside of the office I enjoy rafting, hiking, horseback riding, watching movies with my family, and eating chocolate.
Yaeko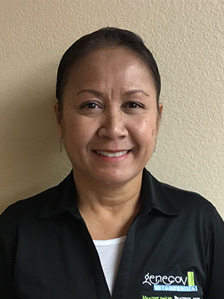 Orthodontic Assistant
I'm a registered dental assistant here at Genecov Orthodontics. I have been in the dental field since 1980 and specifically in orthodontics since 1999. I recently joined the Genecov team in 2016 and look forward to making many more beautiful smiles here. My husband Tom and I live in Rowlett, we have four grown children that have given us 8 beautiful grand children.
Paula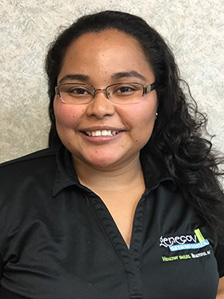 Orthodontic Assistant
I love making our patients smile and have the best time. I have a brother that had cleft palate and I can relate to our patients. I've been with Dr. Genecov since 2016, and I am responsible for all patient records. My goal is to take accurate records necessary for Dr. Genecov to diagnose the best treatment plans for our patients. I have a beautiful daughter and I am engaged. Outside of work I love going out with my daughter, and just having fun.
Britni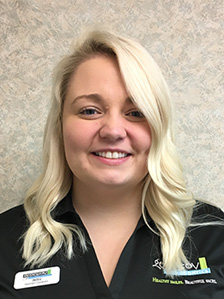 Treatment Coordinator
I moved to Texas from Indiana this year and I could not have asked for a better team to welcome me to the state. I love being one of the first people the patients meet on their first visit to the office and getting to introduce them to our wonderful team. I love getting to watch the transformations into a beautiful healthy smile. In my time outside of the office I love watching Netflix with my three kitties, growing my knowledge on health and wellness, and reading.
Amanda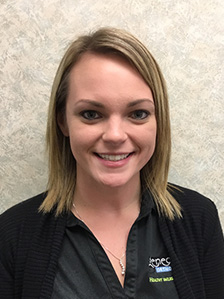 Scheduling Coordinator
I enjoy getting to know our patients and hearing their stories. I am the first person they hear when they call and the one that helps them check in and out. I am new to the orthodontic field coming from oral surgery. I am excited and eager to learn about orthodontics. I have two kids who keep me busy. My son plays select baseball and has tournaments almost every weekend and my daughter is in dance. In my free time I enjoy watching movies, hanging out with friends, family game nights, and trying new restaurants.